The King Eddy
The King Eddy reopened in 2016 and the iconic neon sign was refurbished and inspired the new logo. To pay homage to its liveliest era, we created a series of original blues posters and one large wall mural.
Museum archives and old newspaper clippings were used for accuracy of musicians, dates and cover charges.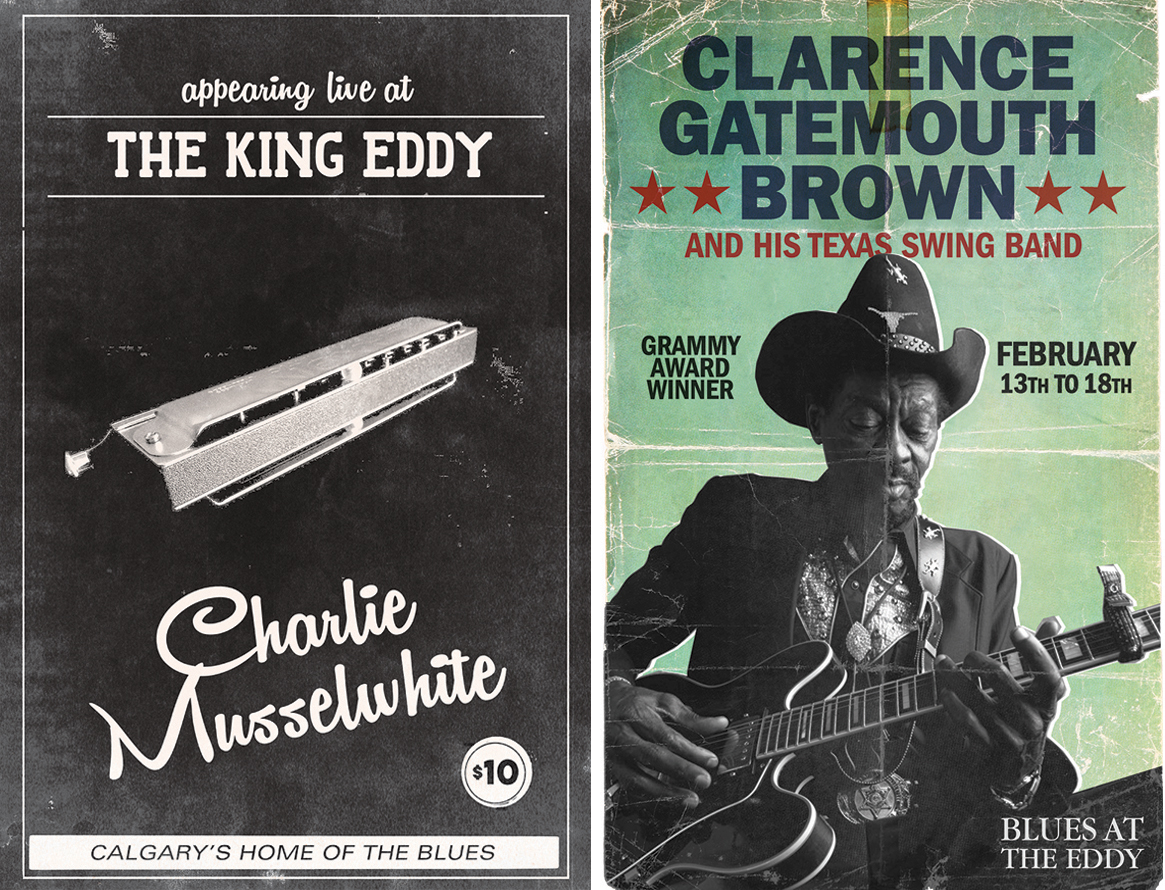 The posters were arranged and mounted onto salvaged clap board and now hang inside the remodelled blues bar.